We are strengthening the Kinexit team with PGA Club Professional Henrik Swärdh.
Tuesday, August 2, 2022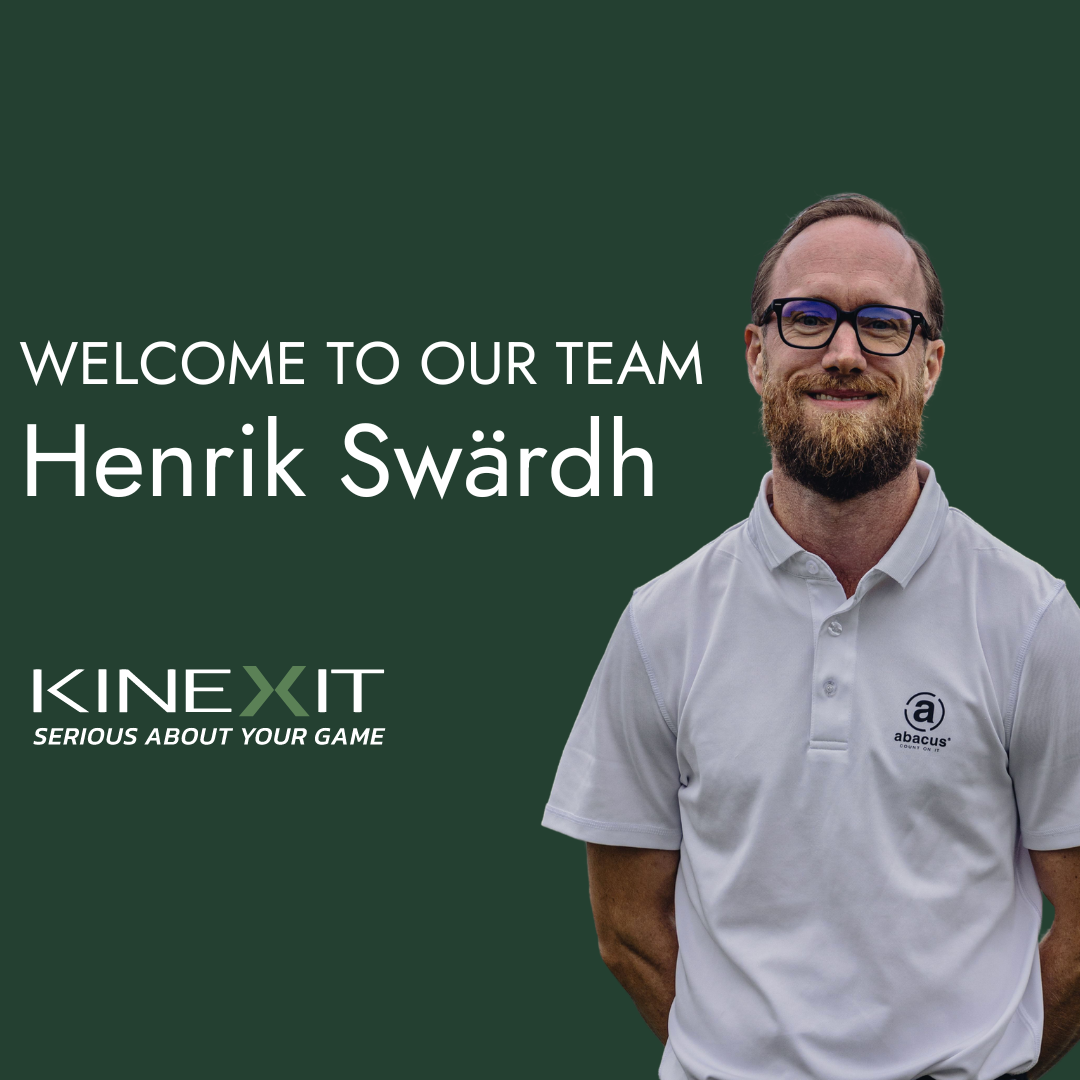 Kinexit is an obvious choice for a large number of coaches and golf academies. Our flexible training platform is used in various contexts all year round, and we see an increased frequency during the autumn and winter. A close partnership with our customers has always had the highest priority within Kinexit. Now, we are strengthening our customer success team by welcoming Henrik Swärdh as Customer Success Consultant.
Henrik works as a PGA Club Professional and runs a successful business at Carlskrona Golf Club. In addition, Henrik specializes and teaches screening & assessment techniques for golfers and how physical limitations affect the swing at the Swedish PGA Higher Coaching Education. Henrik is passionate about development and training and will bring a new dimension to what we at Kinexit can offer our partners.
With Henrik's solid background, he will be a close resource and support for all our connected PGA coaches and golf academies.
"Fitness is the basis for creating a repeatable, functional, and smooth golf swing! Whether we want to create movement that holds up for elite-level play or be able to play 18 holes without back pain, our body is the one part of the golf equipment we use on every stroke. As so many PGA-educated coaches already know, Kinexit has the simplicity and accessibility of its platform to make a difference! My role is very much about supporting PGA coaches in their work and being the link between a good product and its integration into various businesses.
I am incredibly flattered to have been asked to become part of the team and to work together with Chris on developing and making an already fantastic product even better," says Henrik.