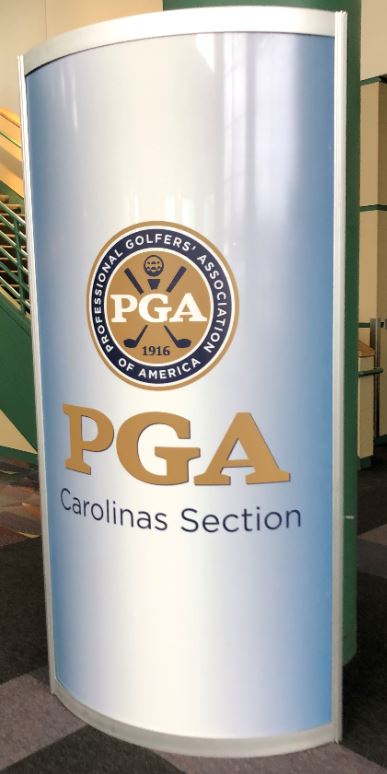 This year, Kinexit sponsored the Carolinas PGA Section Super Show. Kinexit associates, Chris Mansson and Lori Gordon, had great fun spending time with new clients before the show and meeting new ones during the show.
Chris said this of the show:" In January, we spent the week at The PGA Merchandise Show in Orlando and created many new relationships across the industry. Here in Greensboro, we had the opportunity to talk directly to PGA Professionals, teachers, and coaches. The highlight for me was sharing the stage with respected PGA Professionals Scott Hamilton and Jason Baile as well as Swing Catalyst. As a Health & Training Professional (and golf nerd), I'm thrilled the golf community realizes the importance of fitness and the ability to move freely has for the golf swing. We're keen to come back next year, and we're planning on partnering with other PGA Sections in the coming months."
Follow Kinexit on Instagram, @kinexittraining, Facebook and LinkedIn for more updates from the Show and golf and fitness.