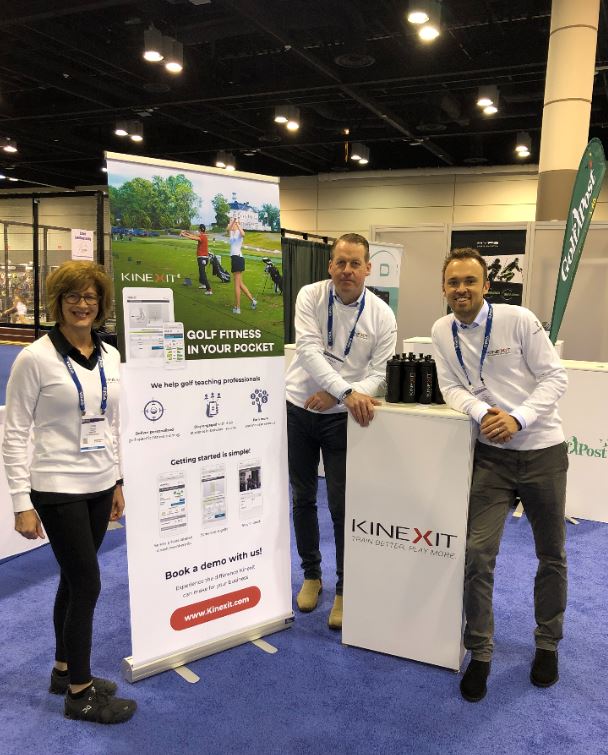 For Kinexit, attending The PGA Show last week was a huge success. Read on below to find out what our CEO, Chris Mansson, thought of the experience.
Attending The PGA Show was always in our plans but our experience was elevated by being selected as finalists in the Global Golf Innovation Competition presented by HYPE Sports Innovation. I've said this many times already, but I'm really proud of the work the whole team at Kinexit put in for us to finish in 3rd place in the competition. Everyone from our developers, admin and sales and marketing associates went above and beyond to ensure we made the most of this opportunity. As the CEO of a start-up company, I could not have asked for better support during preparation and execution. We're now into the follow up phase an are looking forward to connecting with everyone we met and spoke with during the show.
I'm thrilled by feedback and comments from delegates at the show about Kinexit's offering. It shows improving players health and physical abilities are topics at the top of PGA Professionals' minds and that Kinexit is a tool they will use to support this as well as driving more revenue from their clubs and academies. We're fortunate that many there is a high level of knowledge about the impact restrictions and pain in the body have on a player's ability to improve their golf game. We feel many coaches have been frustrated by their golf students lack of improvement – now they have a tool to help them. Success and improvement can be achieved by working out as little as 15 minutes 3 times per week so there really aren't any excuses for the serious golfer.
We're looking forward to using our experience and participation at The PGA show as a platform for growing the game and adding more clients to our growing list of certified clubs and academies and I'm really excited for the short and long term future of golf – and that of Kinexit, of course.