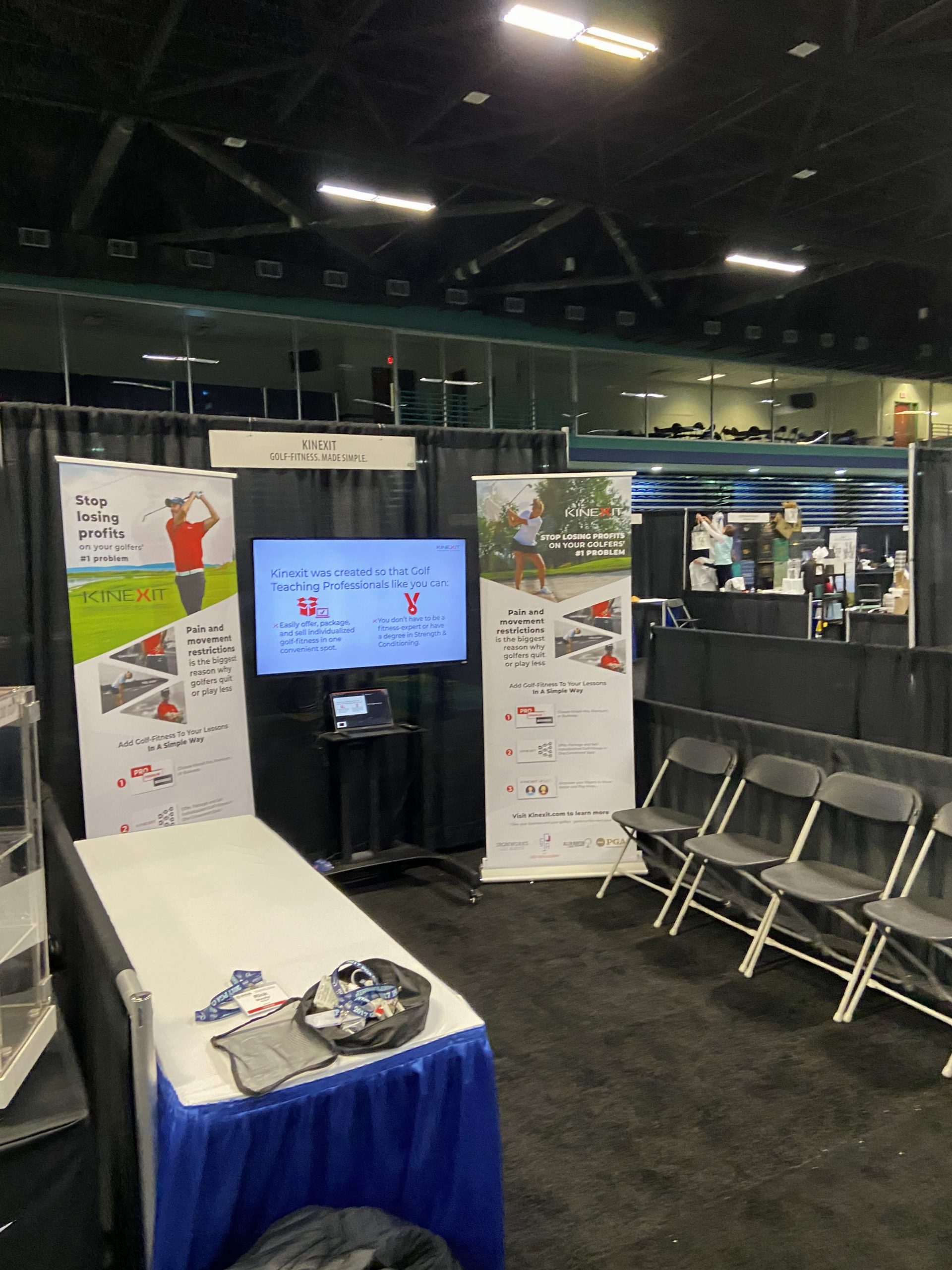 Building the golf swing that's right for each individual player is a long-term project. The same is true for building a business like Kinexit which is why we really appreciate all the support we get from PGA teachers and coaches, golfers, fitness trainers and everyone we work with. Our connection with the Carolinas PGA Section dates back to when the company was founded making it even more exciting to come back to the PGA Super show every year.
We are thankful for the opportunities this event has presented us with each year. Golf is an individual sport, but the industry is built on relationships – the Super Show is a great platform to build and nurture relationships with highly respected coaches, teachers and industry professionals. Like in previous years, we really enjoyed talking to so many of Section Members during the show – and we're thrilled some of them like Kinexit and our setup so much, they decided to become clients right there.
Chris Mansson, CEO at Kinexit said this after the show:" The support we've received from Sally, Cory and the rest of the team has been phenomenal. We all want to drive golf further as a support, increase participation, set golfers up to become better, and above all – ENJOY the game. The sense of purpose and willingness to find a way – or make one – to get things done is incredible here. I can't wait to be back here in 12 months' time.