/* Single - Blog v2 * CH | Prosoft * Marso 15, 2021 */?>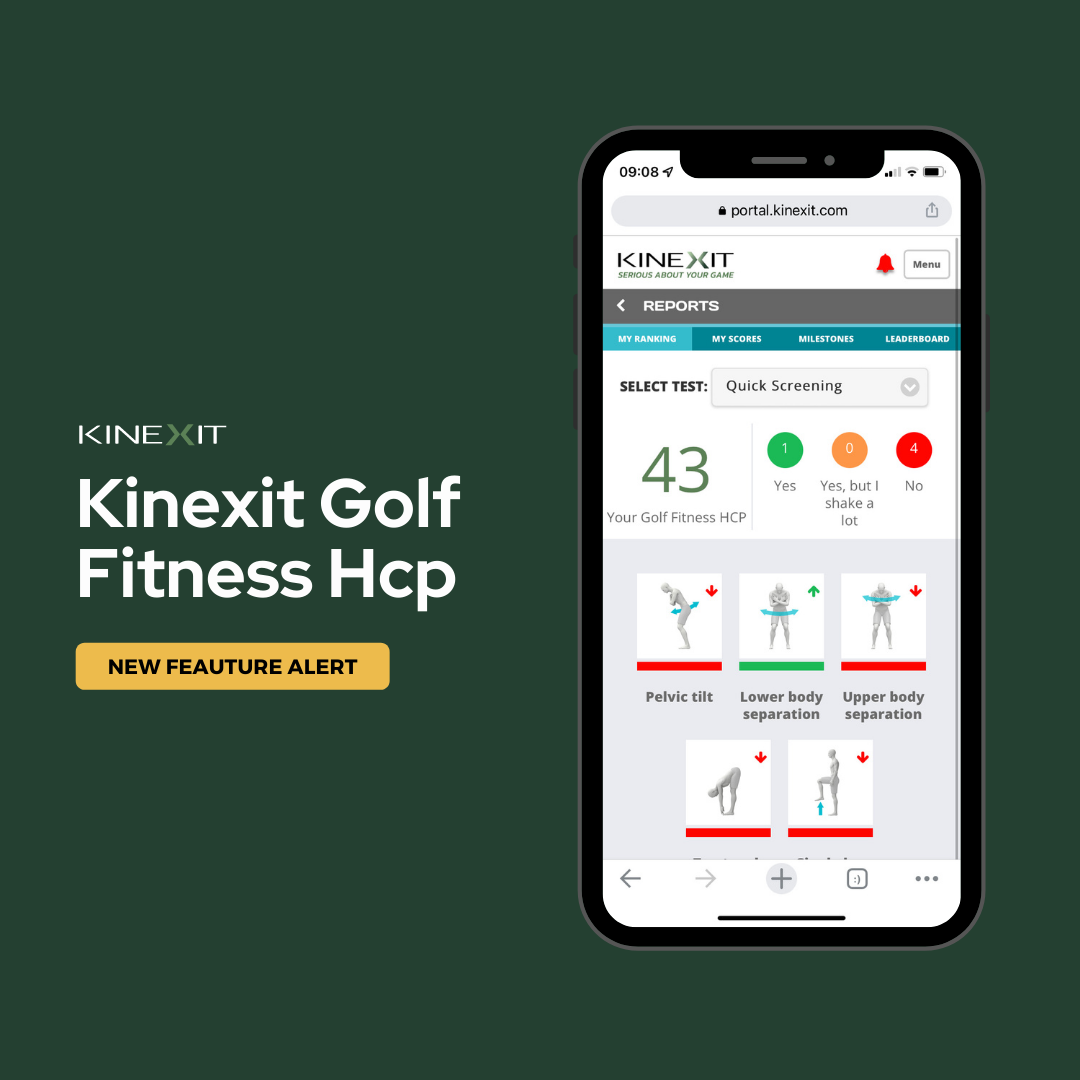 At Kinexit, we are passionate about development and constantly making everything we offer better. Therefore, we are excited to share that we are releasing a new – Kinexit Golf Fitness Hcp feature. An enhancement of our successful Kinexit Express Assessment process.
After the student and their PGA Professional have completed the Kinexit Express Assessment, a report is published with descriptive images showing strengths, weaknesses, and areas for development. As an add-on to this, we are adding a Golf Fitness Hcp, making it easy for PGA Professionals to match a student's fitness to their technique.
With Kinexit, you will always have access to that important tool in your toolbox that allows you to screen your students and provide personalized golf fitness with ease.