Tuesday, October 15, 2019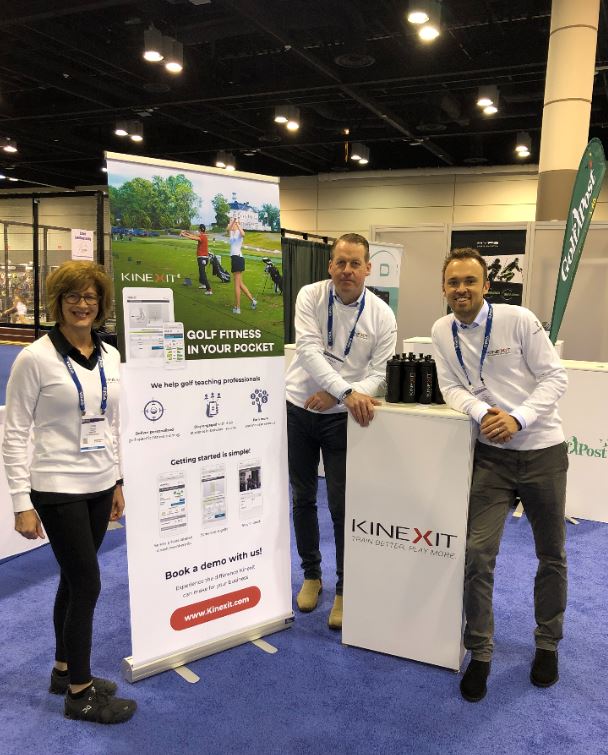 We're excited to showcase Kinexit at next week's 'Golfens Nordiska Mötesplats' in Malmö, Sweden. 
Golf fitness has become an essential factor for serious golfers wanting to improve their game. More and more teaching professionals and coaches alike are realizing the body is a critical tool in becoming a better golfer. Expand the possibilities as a coach, ensure that you are optimizing all aspects of training for your students. 
How it works
Kinexit complements the programs and packages PGA Professionals already offer their clients and students. Giving students access to Kinexit, the teacher will help their students take a 15-minute mobility test. The mobility test will identify pain, stiffness, and restrictions for the golfer and automatically create a personalized fitness training program that focuses on improving these areas. The science behind the customized program is the industry's best.
Results
To experience measurable results within a short time frame, it is recommended golfers workout with Kinexit for 15-30 minutes 3 times per week. Recently a group of 500 Kinexit users was studied, and the results showed more rounds played, higher swing speed, more distance, and lower scores. This translates into more rounds played at their facilities. Also, Kinexit can be monetized and customized in a way that will drive significant revenues to your facility's bottom line with minimal time and cost.
About Golfens Nordiska Mötesplats
The show is the largest trade show in the golf industry in the Nordics and will see leading manufacturers in as exhibitors and renowned speakers on stage. If you're attending, come and see us at booth B09 on the show floor.