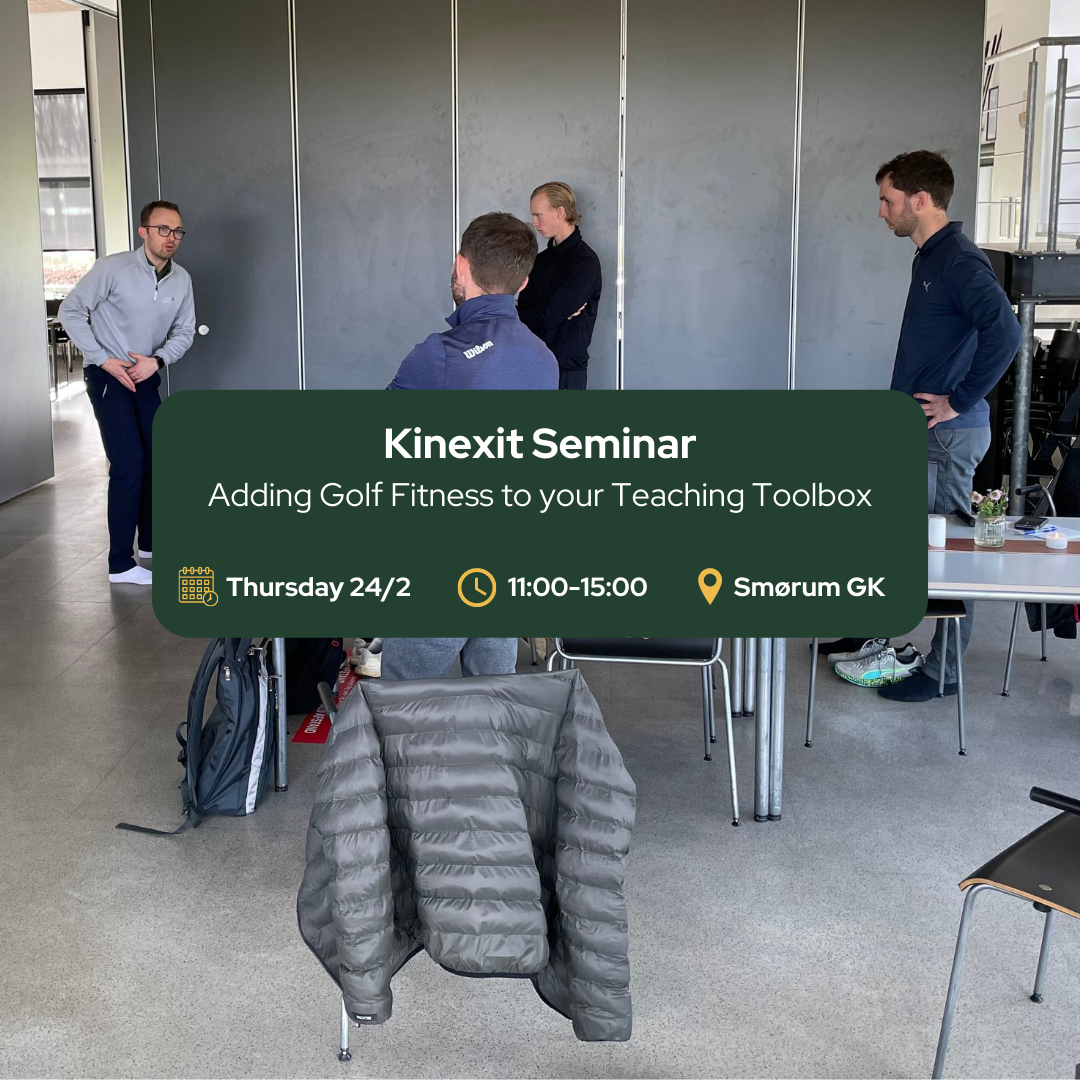 Yesterday, Kinexit hosted an in-depth course on the theme of adding Golf Fitness to your Teaching Toolbox.
More and more PGA coaches are seeing how the individual physical conditions become a door opener for how golf technique can be improved. It is often very quick and easy to influence with the right assessment, effort, and frequency.
We are proud that PGA-Professionals and Golf Academies choose Kinexit for this part of golf training. A big thank you to all of you who participated with a special and warm thank you to Morten Hedegaard and Brønderslev Golfklub for having us.
We will host a new session on Thursday, 24/2 at Smørum Golf Club for those of you who missed this education. We have a few places left. Click here to register.