Today we're excited to tell you that we have just launched the brand new Kinexit golf fitness app for golfers, available on iOS.
With Kinexit's new golf fitness app, golf professionals can provide even more value to their students with a more convenient and simple way to improve their fitness for golf. The new modern design makes it a joy to use for students, and helps to ensure progress and improvement.
Continue reading to find out what's new.
Designing the Student Experience
When we set out to design the Kinexit app, our goal was to help Teaching and Coaching professionals make golf fitness simple. To achieve our goal, we focused on designing a Kinexit app that was:
Simple to navigate – Quick and easy for students to access their training content.
Fun – A beautiful design with micro-interactions and animations that make the experience enjoyable for students.
Accessible – A responsive user interface that works for iOS mobile devices.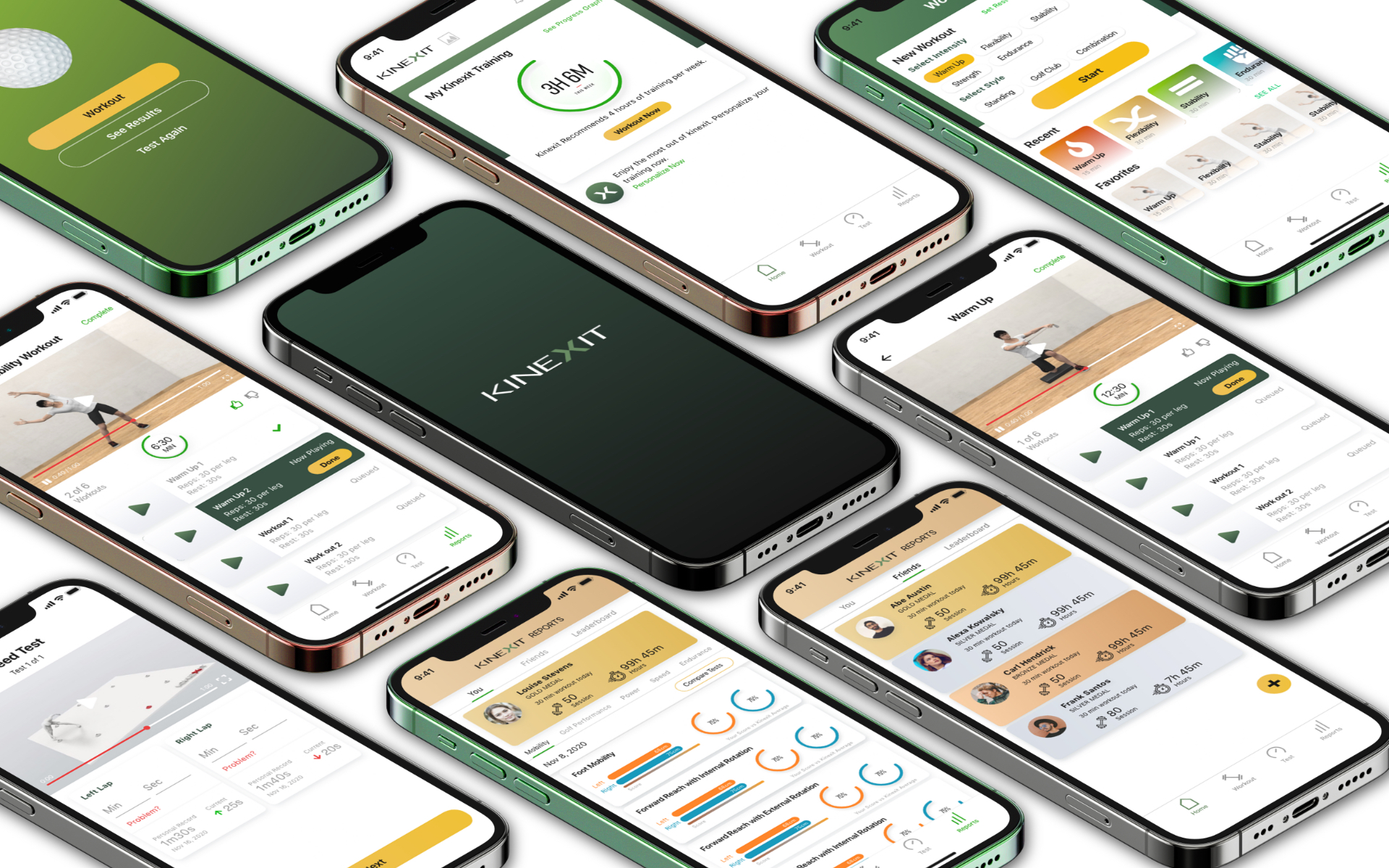 Move better to play better.
With the mobile app, Kinexit shows your students exactly what to do at every stage of their training.
Whether it's a 15-minute golf fitness workout at home or a quick pre-round warm-up before you tee off, Kinexit works on your schedule to target key areas that improve your golf game and prevent injury.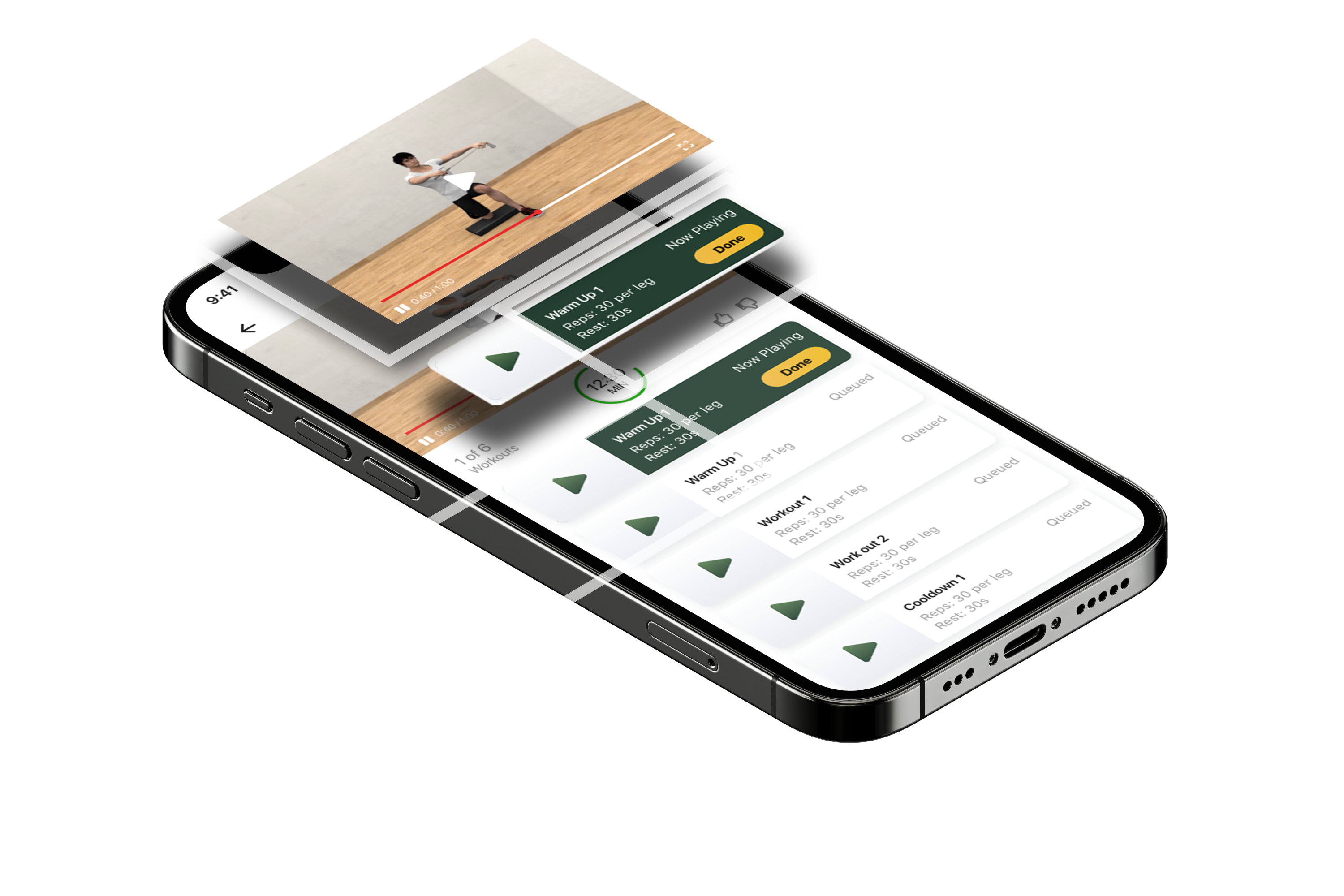 Programs designed for your students.
With the new iOS App the flexible and functional mobility screening has a new look and feel. Same powerful functionality but with a cleaner design. Using advanced AI, Kinexit picks the exercises you need making your student's workouts safer and more efficient.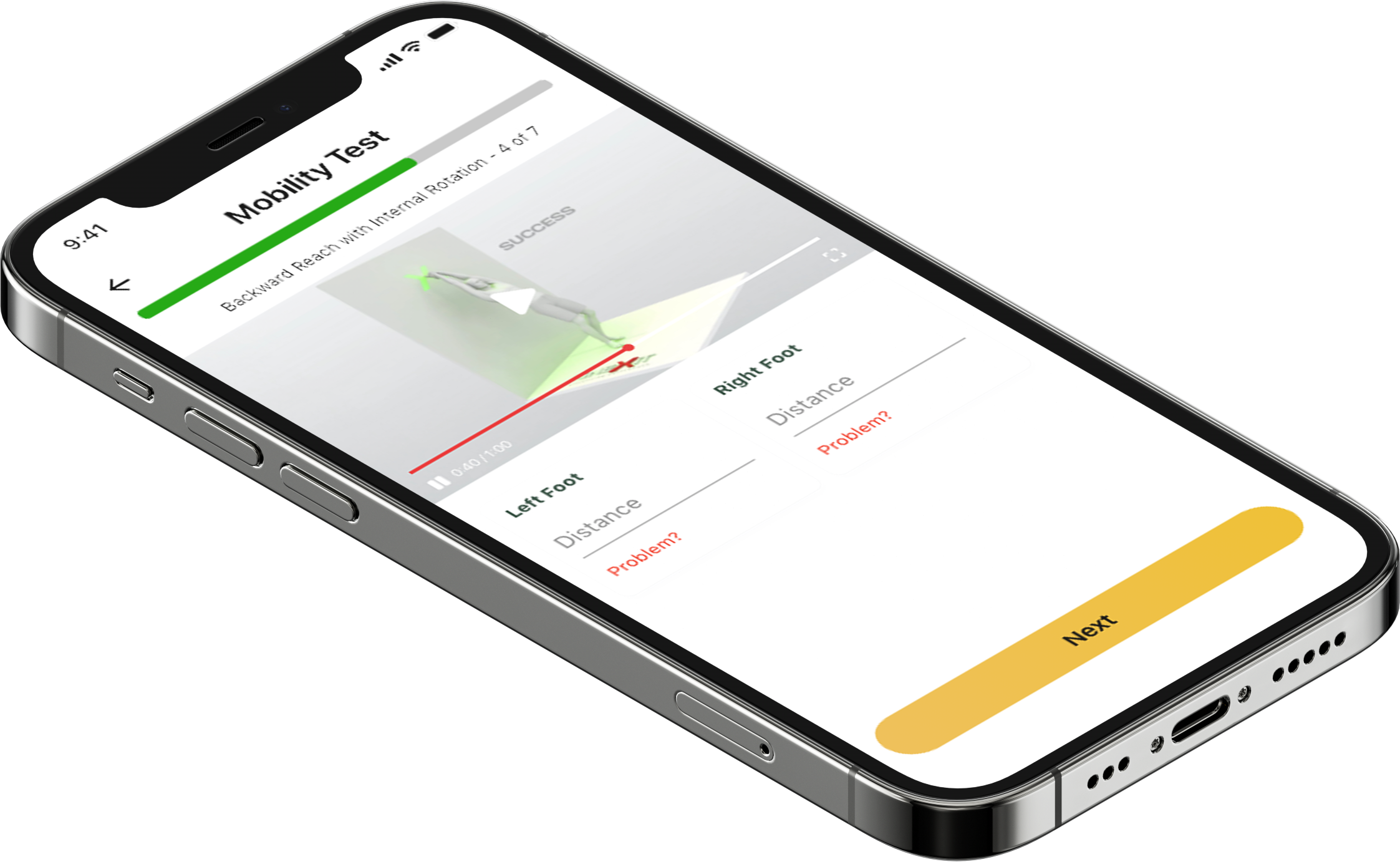 Improve your weaknesses. Optimize your strengths.
We are constantly improving our workout selection to help your students work on the things that matter the most. Kinexit automatically generates several individual training programs that have a direct impact on areas leading to improved balance, stability, rotation, and strength.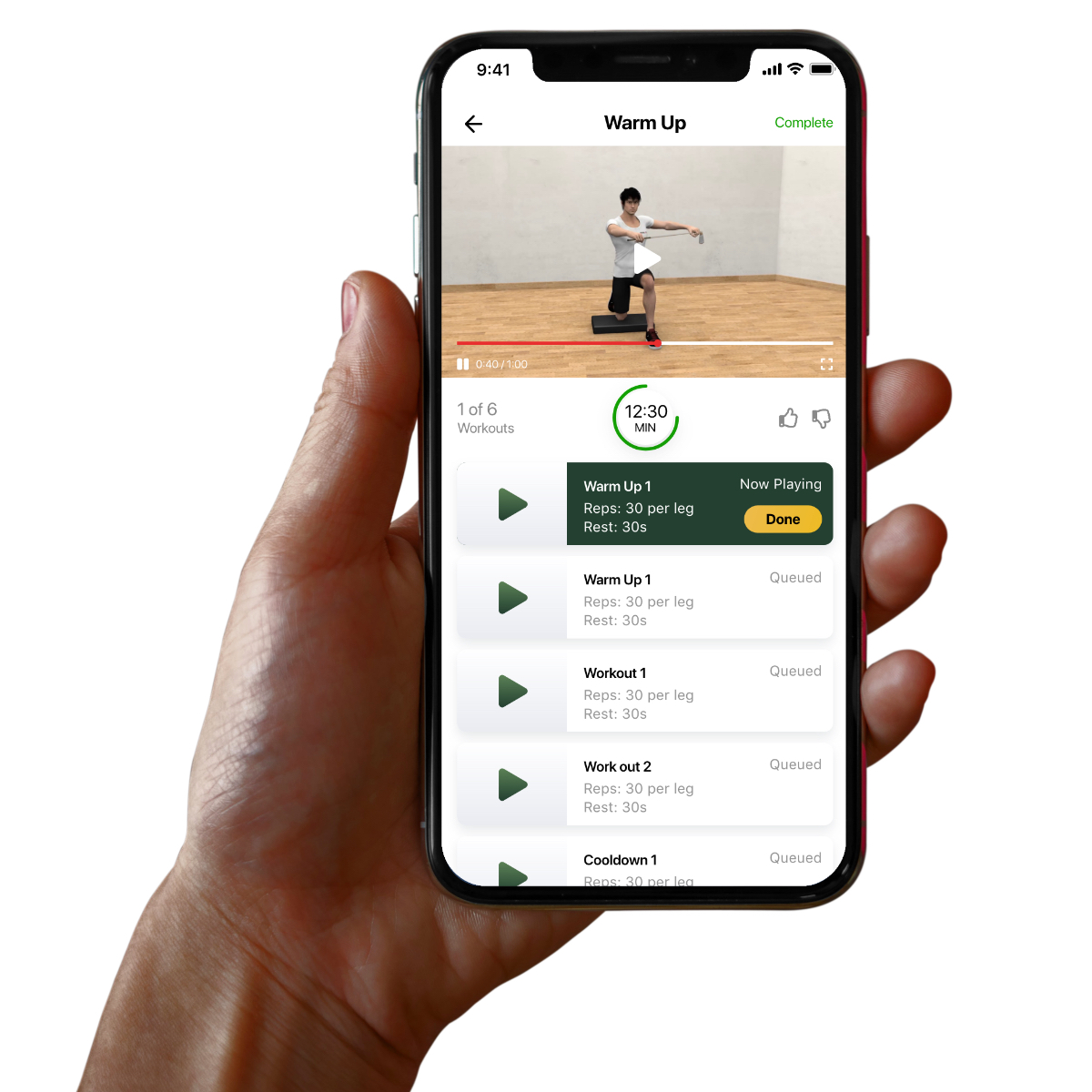 Measure. Don't guess.
Just as a launch monitor quickly measures the club head's speed and position at impact, Kinexit gives you and your student direct feedback on their fitness for golf and suggestions to help them improve.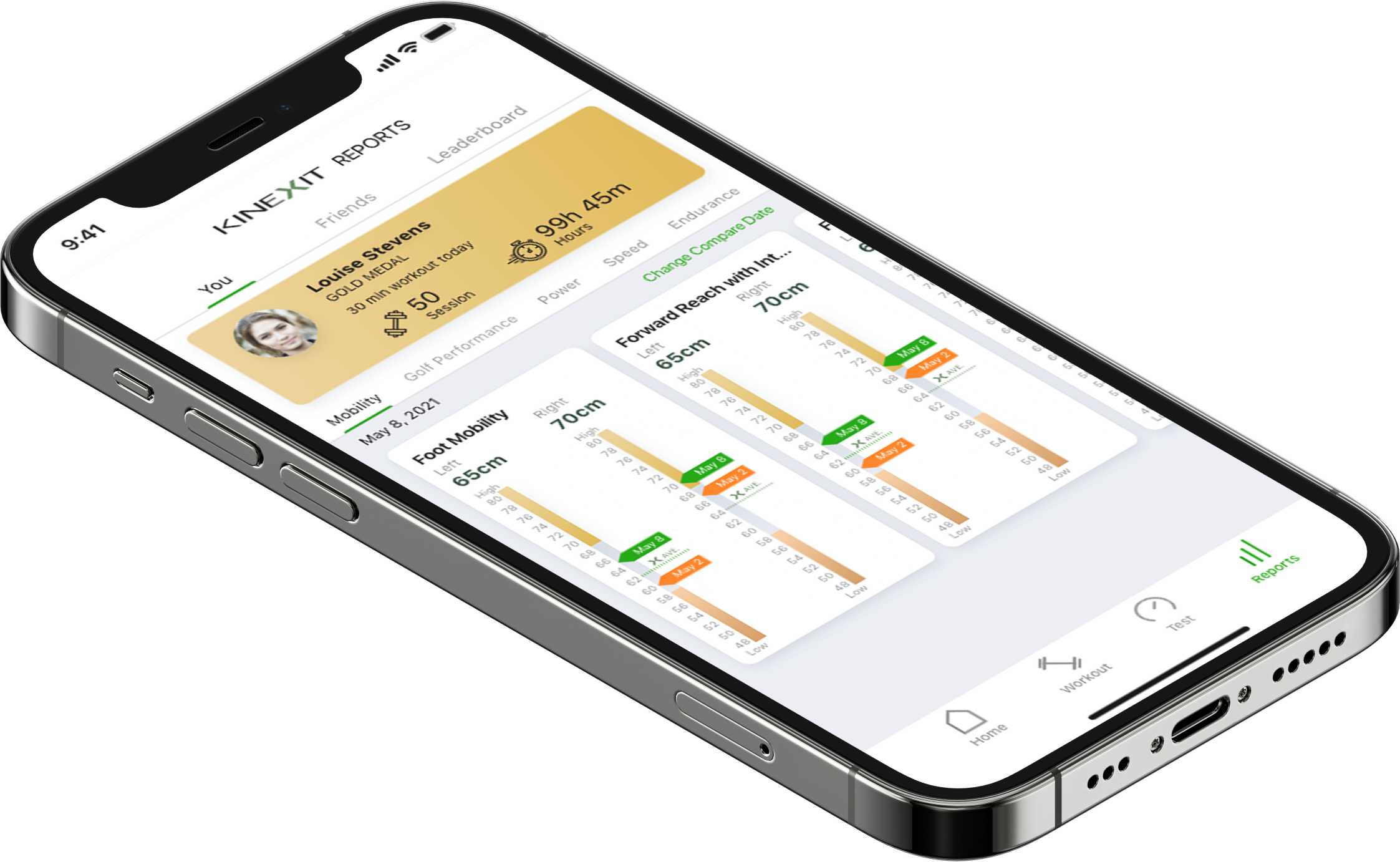 *Please Note: New Report views are still in production and scheduled to be released as soon as possible. 
Stay Updated With Push-Notifications
With the new iOS app, students will be able to receive push notifications to ensure they are always up-to-date with what is happening. Students will be automatically notified about things like leave updates, reminders, and other important alerts.
**Please Note: Push-Notifications are still in production and scheduled to be released as soon as possible. 
Available Now!
If you're already a Certified Kinexit Professional Academy or Club, tell your students to head over to the Apple Store to download it now.
Not a Certified Kinexit Professional Academy or Club? Schedule a demo today to find out how Kinexit helps Teaching & Coaching Professionals add more value to their golf lessons by adding Kinexit – Golf fitness made simple.