As a PGA Professional, developing a student's ability to hit better and more consistent golf shots is based on an overall understanding of the student's technique, physical ability, and the equipment in the bag. Each of these components gives its own special impression, but combining these three components creates the best solution for the majority of students. It also makes the PGA Professional unique in what he is offering to the market.
With this in mind, Golfstore as a group will start collaborating with Kinexit and the brand's platform and solutions within golf fitness starting August 1st. Kinexit is a Swedish-American company that early on saw the need to build a functional and flexible link between Teaching Professionals and students when it comes to fitness in the golf market. Today, the company is present in Sweden and the US. The collaboration with Golfstore means expanding the footprint to our Nordic neighbors Denmark and Norway, as well as Germany, Austria and the Netherlands. Kinexit is already working with more than 20% of Golfstore's members based in Sweden.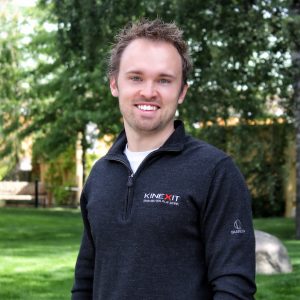 "Last year, our focus was on creating new relationships and collaborations with Swedish Teaching Professionals and Academies. The combination of the Swedish golf market being hot with physical training and specific mobility exercises getting a real boost made many golfers see golf fitness as a critical component of their development. Much thanks to a strong training trend in general and because more and more PGA Professionals see the benefits of developing their students' fitness. A student's fitness is often the real door opener for technical development, says Chris Månsson – CEO Kinexit."
The autumn and winter periods are excellent times to start the implementation.
Training, onboarding and Kinexit Certifications of Golfstore's members will have a high priority during late summer and autumn so as many members as possible can get started and include golf fitness in their training programs. The autumn and winter periods are excellent times to start the implementation of new and inspiring development programs.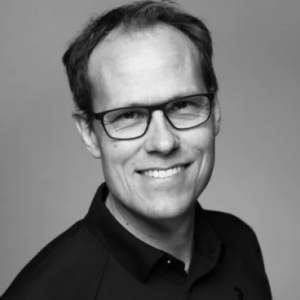 – "At Golfstore, we have been striving to embrace our members' entire business operations to a greater extent and in a more holistic way. Many of our members run academies where training and player development are critical ingredients in the lesson environment. Club Fitting and store sales are increasingly run from the relationship our members continuously create with their students through training and education. The fact that Golfstore initiates partnerships with companies and brands that are at the forefront in key training areas is a naturally and commercially important choice for the benefit of our members, says Alexander Anderson – Commercial Manager Golfstore."

For more information about Golfstore, please contact
Alexander Andersson, Commercial Manager
Email: Alexander@golfstore.se
For more information about Kinexit, please contact
Chris Månsson, CEO
Phone: +46 (0) 709 901 699
Email: Chris@kinexit.com
Website: www.Kinexit.com

About Kinexit – The evolution of Golf Fitness by KINEXIT
Kinexit was founded in 2014 to make it easier for PGA Professionals to improve the physical abilities of their students in their technical development. Mobility, coordination, strength and balance are fundamental factors in a functional and natural golf swing. Kinexit offers a flexible platform for golf professionals to measure, analyze and share personally designed training and mobility exercises. An area in golf training that we today call Golf Fitness.
Just as a launch monitor quickly and easily measures the club head's speed and position at impact, Kinexit provides direct feedback on the student's fitness relative to the swing and automatically creates an action plan. This technology is a critical component for many golf professionals and has contributed significantly to thousands of players improving their mobility, balance, rotation and power.
The ambition now is the same as before. Golf Fitness must be easily accessible, simple and clearly contribute to an attractive and profitable offer to students and customers for PGA Professionals who want to be at the forefront.
KINEXIT – Serious About Your Golf
About Golfstore
Golfstore is one of Europe's largest retail chains in golf and has helped players develop since 1973. Today, there are around 300 Golfstore stores in six different countries: Sweden, Denmark, Norway, Germany, Austria and the Netherlands.