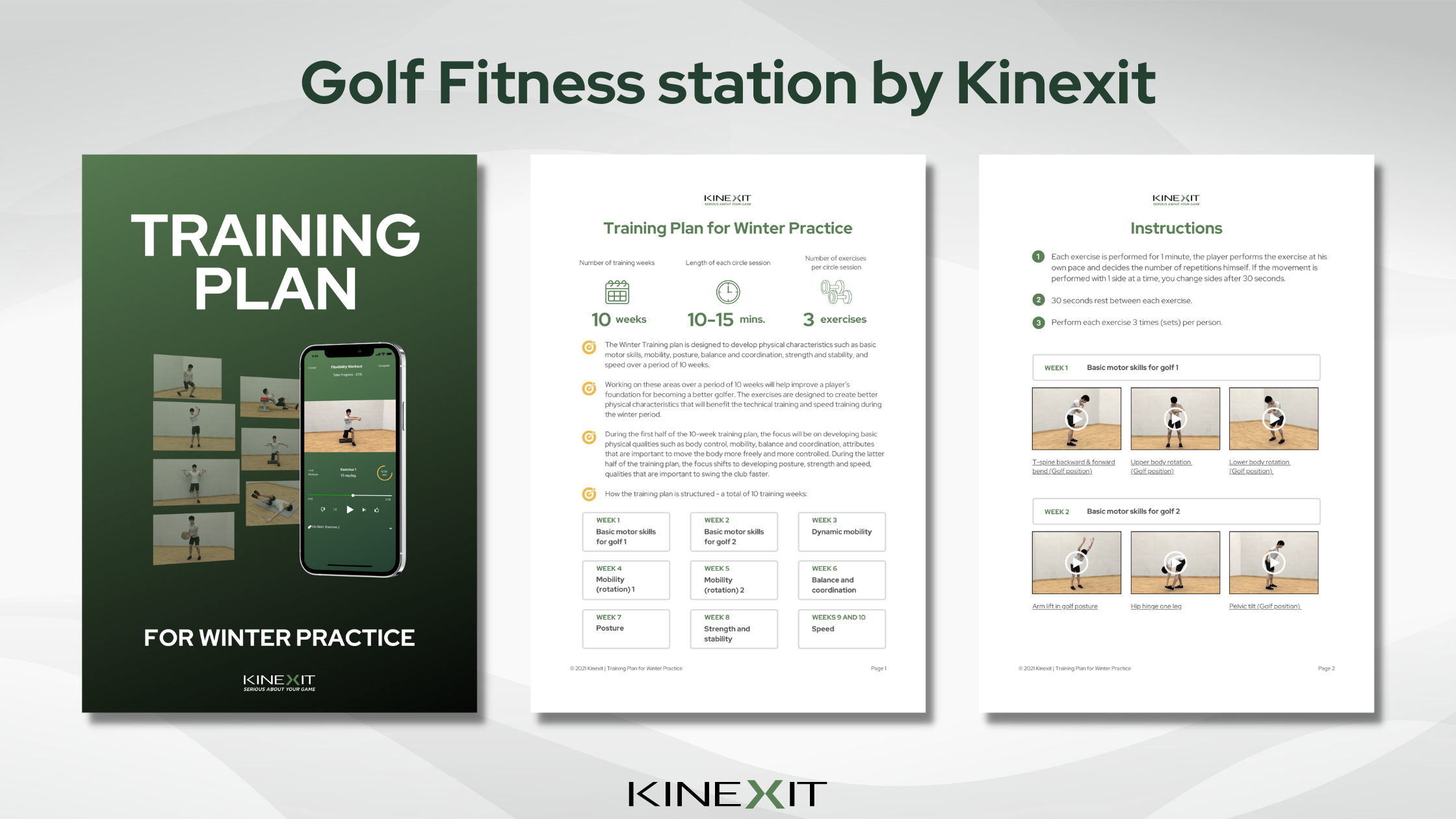 Winter is a period of the golf season that is optimal for technical and equipment changes. Not least, it is a perfect opportunity to both analyze and build up the students' physical conditions for creating progression.
The individual adaptation of training exercises that Kinexit creates automatically after completing the physical screening has set a new standard in Golf Fitness. Our quest to constantly develop and simplify our training platform is close to our hearts. We have now created another support function for our certified PGA Teaching & Coaching Professionals and golf academies.
In close collaboration with some of the PGA Teaching & Coaching Professionals who have been our partners since we launched Kinexit, we have learned that they use different station arrangements with great success during their winter training courses. In addition, group training is very popular today and a form that creates an excellent platform for learning. In these cases, the students constantly rotate during the training sessions between different predetermined exercises. To speed up creating these workouts, Kinexit has now created a feature that makes these workout programs much easier to put together.
Golf Fitness Station by Kinexit is a 10-week program that we have created with the ambition of being a concrete and complete solution in the development of training programs for station training. The function is specially developed for our certified PGA coaches and golf academies to develop their students' body control, mobility, posture, balance, coordination, strength, stability, and speed.
Download the document by clicking on this link.
Feel free to contact us if you have questions or want to learn more about Golf Fitness by Kinexit.
Chris Månsson, CEO
Phone: +46 (0) 709 901 699
Email: Chris@kinexit.com
Website: www.kinexit.com