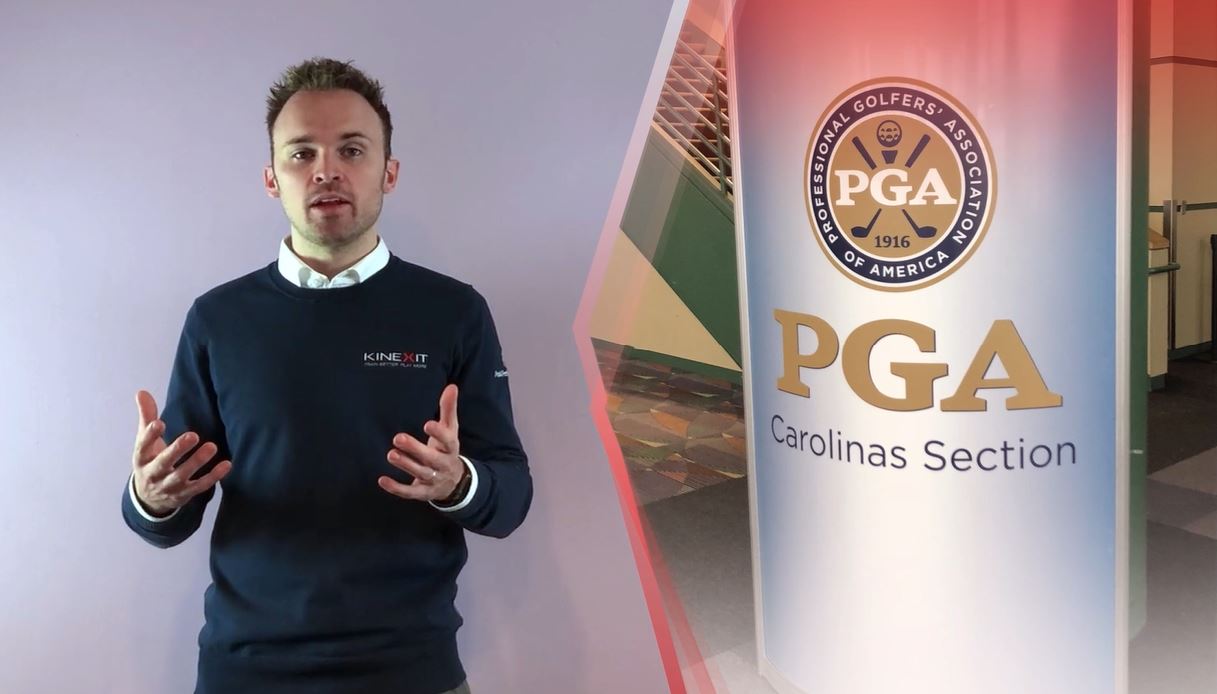 Most people like feedback on their work. Everyone loves great feedback which is why we are thrilled to have received great feedback from Jeff Abbot, Executive Director Carolinas PGA Section. We had a great time at their event and getting feedback like this not only validates our efforts – it makes us want to work harder to grow the game of golf.
"It was a pleasure to have Kinexit as a supporting partner at the Carolinas PGA SUPER SHOW – a three-day event featuring the largest regional golf merchandise show in the country, our Carolinas PGA Awards & Honors Banquet, Annual Meeting and several elite educational seminars.
The featured educational seminar was our Winter Teaching Summit, showcasing some of the brightest minds in teaching and player development. Thank you for delivering a captivating presentaiton to our PGA Professionals on how they can provide fitness training to their students.
We carefully select our partners to ensure our PGA Professionals are exposed to companies offering services which can help grow both their business as well as the game of golf. Improving players' mobility, stability, and strength will undoubtedly improve their ability to properly swing the golf club. Your passion and knowledge of fitness, and how it impacts the golf swing was impressive.
We are happy to promote Kinexit's products and services to our 2,000 PGA Professionals in the Carolinas, and look forward to working with the Kinexit team in the future."
Jeffrey Abbot, Executive Director, Carolinas PGA Sections
Kinexit CMO, Jonas Sorensson, said this about the feedback and the show itself:" As a start-up company, we're looking for partners that are willing to test something new. Being a marketeer, I can't think of any better place to start our journey than with the largest PGA Section in the US. We're keen to prove the trust given to us is worth it and look forward to working with PGA Professionals across the Carolinas in months to come."