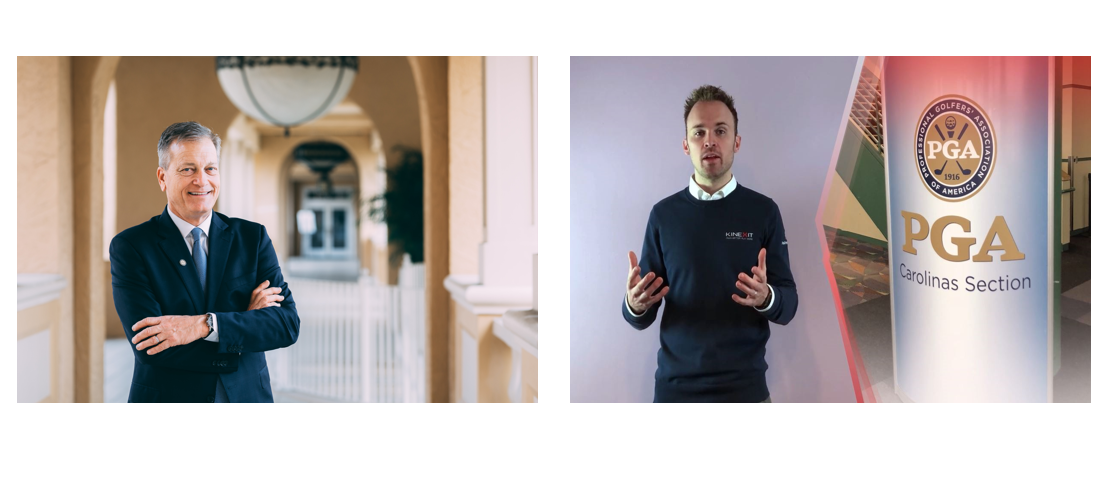 Fitness is an ever-increasing factor for golfers of all skill levels wanting to improve and grow their game. Most teaching and coaching professionals realize just how important the body is in becoming a better golfer and playing longer into life. Kinexit has developed a golf specific online training program designed to give teachers and coaches a low-cost and straightforward way of providing personalized exercise programs for their golfers.
This year, Kinexit participated in the PGA Show in Orlando as well as the Carolinas PGA Super Show. We're now hosting smaller events for 15-20 PGA Professionals in your area to talk more in-depth about the connection between biomechanics and a player's physical abilities, swing technique, and equipment. Our speakers are Rick Murphy, PGA, and Chris Mansson, CEO at Kinexit and Health & Training Professional. The day will start with a light breakfast, followed by workshops, and practical exercises, and finish with Lunch at 12:30.
Agenda for the day:
08:30-09:00: Registration, breakfast and short introduction of everyone in attendance
09:00-10:45: Fitness and movement restrictions, the golf swing, and equipment
10:45-11:00: Break
11:00-12:00: Kinexit mobility screening – practical workshop on how to create a personalized fitness program for your golfers
12:00-12:30: Marketing – How Kinexit helps you package fitness into your lessons, social media content, and how you can drive substantial revenue to you and your facility with minimal time invested
12:30: Lunch & wrap up
Registration Fee: $35 PGA Members – $25 PGA Associates (Lunch included) 4 MSR Points – All registration fees will be donated to the Carolinas PGA Reach Program supporting Youth, Diversity and our Military.
Limited seats – click below and select your location by June 3 to reserve your seat for one of these exciting events. Call us on 866-859-8785 for more information.
Locations:
Charlotte, NC – June 10 – Charles T Meyers Golf Course
Raleigh, NC – June 11 – Lonnie Poole Centennial Golf Course, NCSU
Greensboro NC – June 12 – Greensboro Country Club – Irving Park