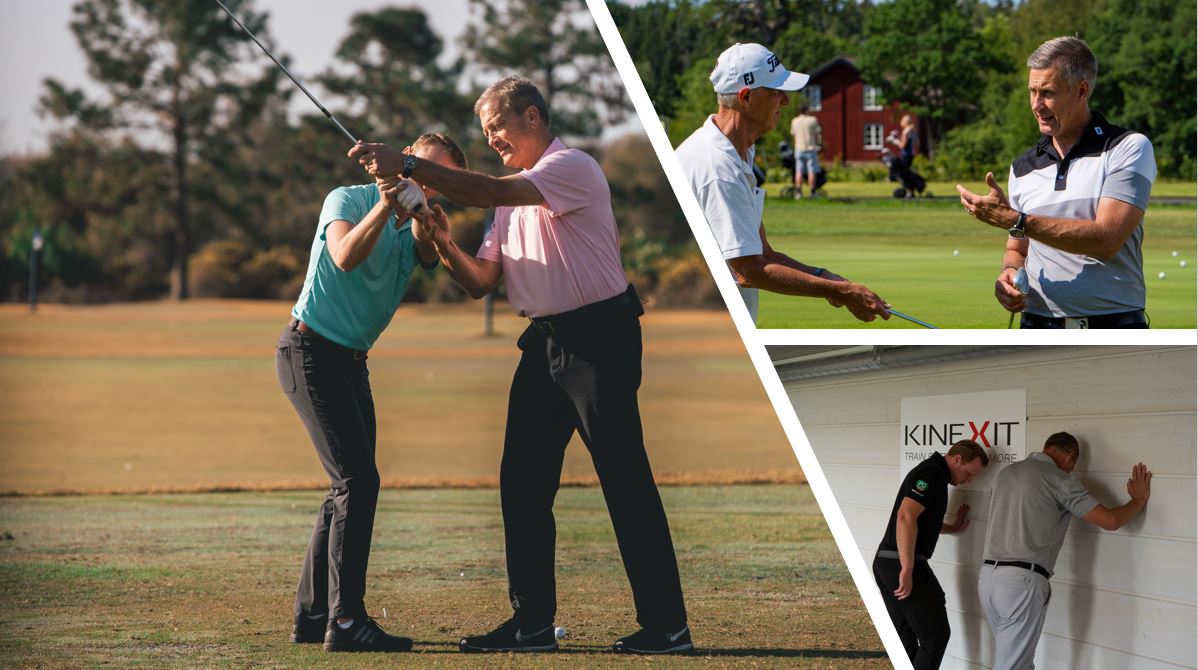 At Kinexit, we firmly believe all athletes and leisurely sports enthusiasts will enjoy their sport much more when their body is prepared to endure the physical aspects involved. Our philosophy is to integrate fitness exercises into training programs and into everyday life. Everyone can schedule 15 minutes (30 minutes is better) 3 times per week to do exercises that will make them fitter, healthier, and make players move better. We call it Train Better. Play More.
Reason #1 – making it personal
As a PGA teacher or coach, have you ever been frustrated by your students' lack of improvement due to physical restrictions and pain? There are a lot of generic exercises out there in fitness magazines and smartphone apps. Most of them are good, but they are not personal to the user. With Kinexit, PGA Professionals can quickly screen users and handover a personalized exercise program to their clients. The screening result is the foundation of each user's exercise program as Kinexit will match the current mobility to exercises, which will help improve range of motion, strength, and stability. Users are encouraged to take the screening every 5-6 weeks to ensure the level of exercises in their program match how they have improved over time.
Reason #2 – make fitness exercises efficient and straightforward
Spending time in the gym is an excellent way to improve fitness and live a healthy life. However, we don't believe in spending countless hours in the gym with limited results and improvement. A personalized program with the right exercises is the key to unlocking players' physical potential. We recently surveyed 500 Kinexit users over 12 months. The results were terrific. Most players improved their fitness and range of motion significantly by working out as little as 15 minutes 3 times per week. The improved fitness levels resulted in more rounds of golf played, increased swing speed, and significant distance gain.
Reason #3 – stay engaged with your clients
Studies have shown individuals are more likely to train more often when using an app to interact with others and their coach or trainer. The Kinexit Coach Dashboard allows you to follow your clients' training and development and interact with them via our chat function. You can encourage, applaud, and remind them of training sessions and send personal videos either as a follow up from the latest lesson with crucial thing to focus on or general tips you want to communicate to them. This is premium content for your clients which they can't access on your public social media profiles.