Monday, December 30, 2019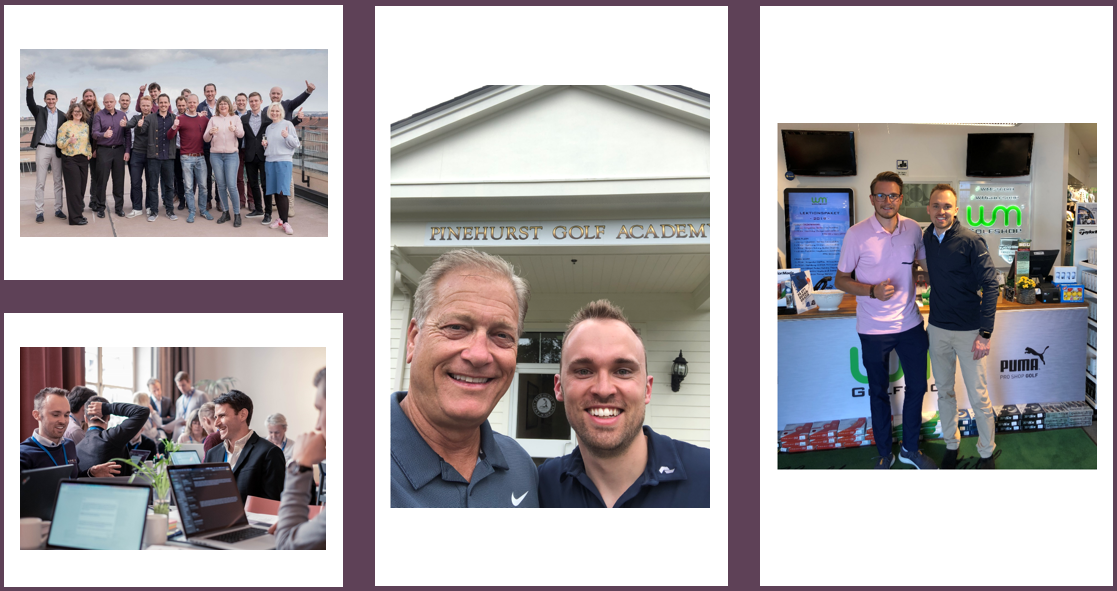 Wow, just wow. What an amazing year we've had here at Kinexit. We've done everything – here are the highlights:
Attended the PGA Merchandise Show in Orlando – Thank you to Amir Raveh and Itay Gerber for getting us there
Finished 3rd out of 200+ entrants at first-ever golf-tech start-up competition hosted by @HYPE Sports Innovation at the PGA Show
Selected as 1 of 10 sports-tech start-ups into the Swedish Olympic Academy Accelerator organized by KTH Innovation, Stockholm School of Economics and HYPE Sports Innovation. What a fantastic experience that was with successful start-ups like Hooves, Straffr, Justfootball, Equilab, and Race.se. Thank you to Stina Lundgren Högbom, Gustav Notander and Elinor Yacobson, all the guest speakers and our fellow sports-tech entrepreneurs
Sponsored the Carolinas PGA Super Show and held keynote on golf-specific fitness. We're looking forward to another great year with Cory Armstrong and Sally Morgan
Held workshops in Stockholm and Malmö, Sweden, for PGA Professionals. Thank you to Matz Evensson and Fredrik Tillgren for your continued support
Held workshops at Myrtle Beach, Kiawah Island, The Dunes etc in the Carolinas. Rick Murphy, you've been a fantastic co-host and we look forward to an exciting 2020
Sponsored the Nordic Golf Fair and held keynote on golf-specific fitness. Great work on setup up this new event by Golf & Companies, and Johan Devinger and Tommy Jeppson
Extended our reach by onboarding new clients
As you can see from this list above, we couldn't have done it without the support of our clients, partners, ambassadors and users – Thank you to all our clients, users, partners and followers. We're on a journey – a journey to success. As Arthur Ashe said:
Success is a journey, not a destination.
Our mission is to help golfers everywhere improve their golf game by moving more – and better. We love this game and everything it gives to us as individuals. Here is to an exciting and successful 2020!!